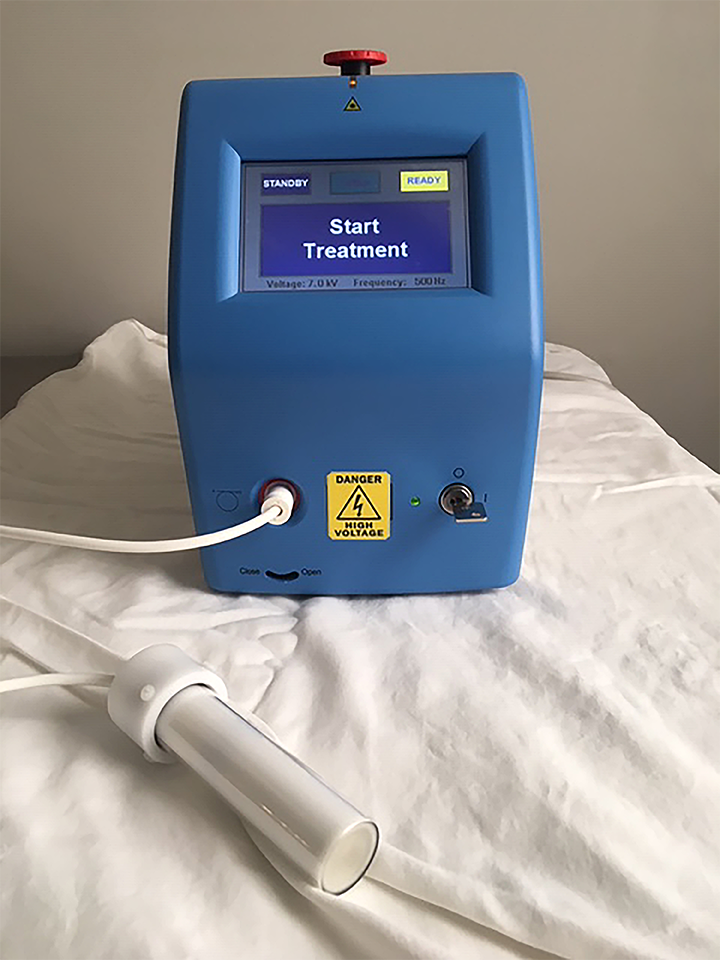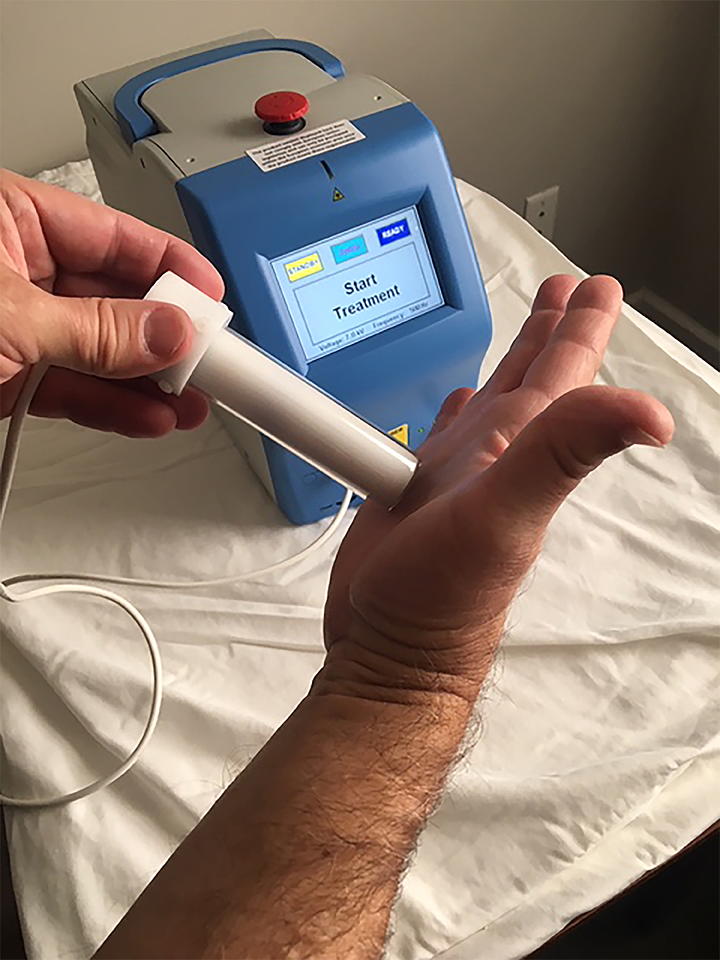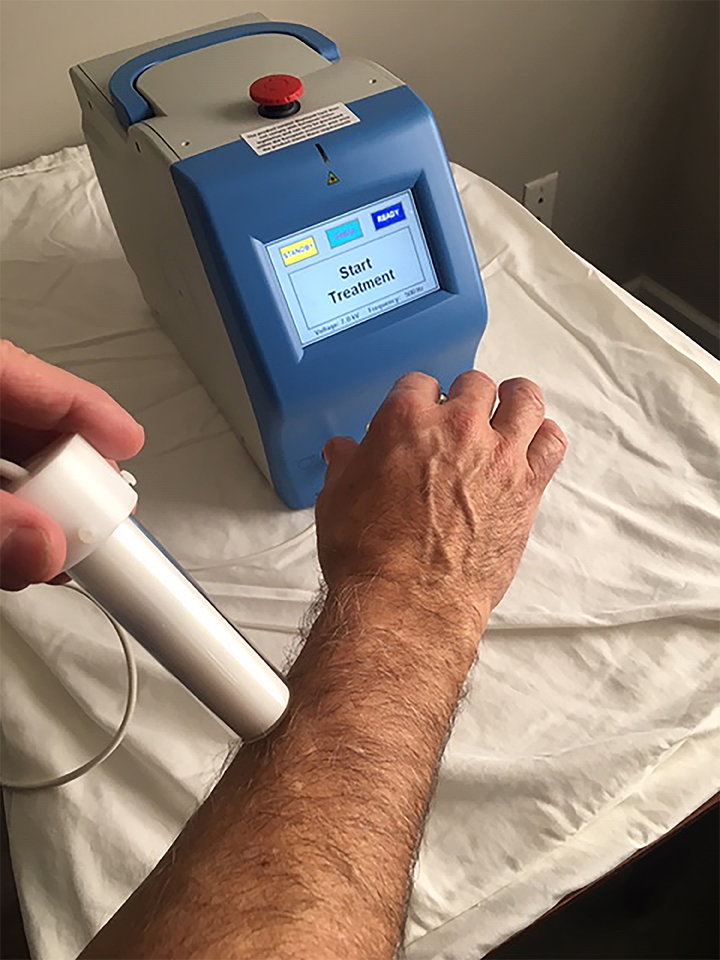 PLASMEND NTP DEVICE—HOW IT WORKS
Generating Therapeutic Levels of Plasma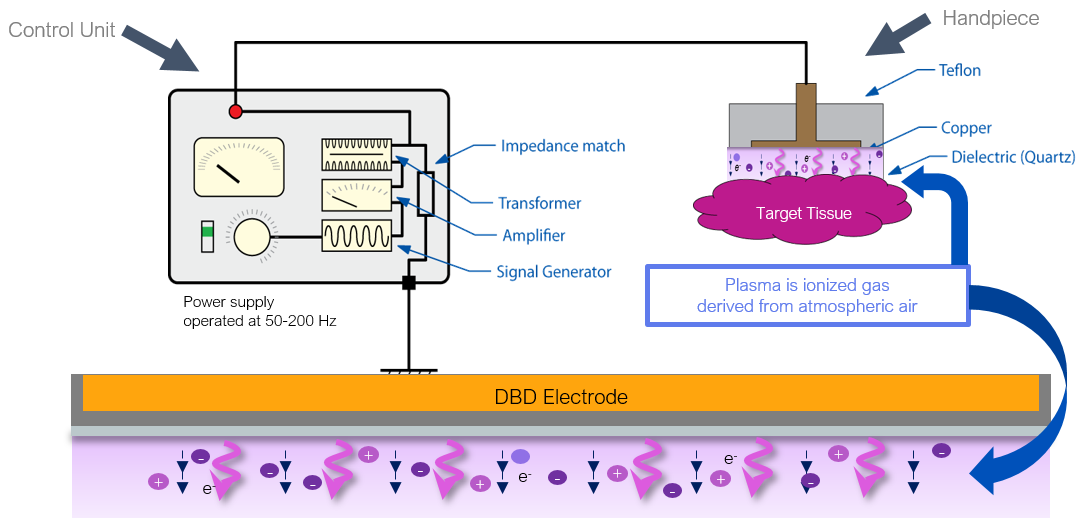 PLASMA FORMATION WITH PLASMEND NTP DEVICE
Controlled Delivery of Therapeutic Levels of Plasma
Clinically, Plasmend NTP has been shown to:
Kill and distress pre-cancer and cancer cells.
Invoke immunological response through the modulation of macrophages and dendritic cells.
Disrupt biofilms and eradicate bacteria, spores, viruses, fungi, including multidrug resistant organisms.
Promote angiogenesis, tissue regeneration through stimulation of stem cells.
NTP Mechanism of Action:
Creates plasma delivering reactive oxygen and nitrogen species to cells that induce intracellular redox stress pathways, which have a direct impact on skin conditions and diseases.
Selectively targets diseased cells from a combination of immediate treatment with the Plasmend NTP technology (fast) followed by a latent destruction secondary to an immune response (slow).
Plasma is ionized gas derived from atmospheric air
Reactive oxygen species
Metastable species
Ozone
Electrons
Ultraviolet radiation
Reactive nitrogen species
Positive ions
Negative ions
Free radicals
Mechanical effects